An enclosed general purpose floodlight with broad distribution. Applications include car parks, sports areas such as rugby, football, hockey, forecourts, industrial yard, façades, dock lighting and railway goods areas. Can also be used as an uplighter. An optional photocell can be fitted to switch the floodlight on and off automatically. Suitable for use with our range of columns. Operates discharge lamps from 150 to 400W, SON or MBI.

Corrosion‐resistant and fire‐retardant GRP moulded body finished white

Clear toughened/safety glass cover, Fixed‐head or cradle mounted versions, , Galvanised steel mounting cradle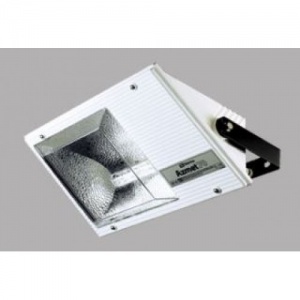 Body is an off‐white one piece G.R.P moulding which is corrosion‐resistant and fire‐retardant.

Supplied complete with a high‐efficiency low‐consumption SON‐T discharge lamp having an output of 6400 lumens.

An Impact‐resistant polycarbonate cover which hinges down for installation and re‐lamping

A high‐purity anodised aluminium reflector with hammered finish gives a wide asymmetric light distribution.

Complies with BS 4533 and is classified IP65, dust‐light and jet‐proof.

Can be fitted with a photocell control unit as an optional extra.
Fixture and removable base plate are made by die‐cast aluminium material with powdered coating finish. Standard Colour: Aluminium grey.

Control Gear is integrated.

Clear tempered glass diffuser.

Anodized aluminium spot reflector.

Powdered coating stainless steel supporting bracket.

Base plate with scale for fixing the desired position.

Stainless steel screws.

Water resistance silicone gasket.

Optional accessories‐light shield and cross louver are made by die‐cast aluminium. Powdered

Coating finish in alum. Grey colour.

Protection degree: IP65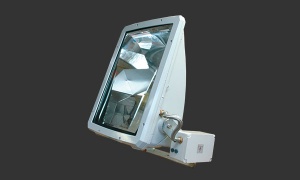 For sports and high mast applications
ZERO upward light
Internal baffle controls lamp glare
Pressure die-cast aluminium body finished light grey
Clear toughened/safety glass cover
Galvanised steel mounting cradle
Control gear and boxes also available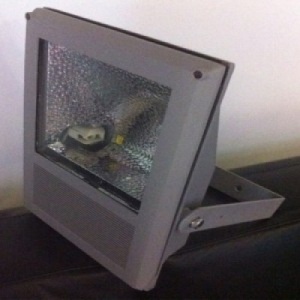 Various types of discharge lamp luminaries with various uses inside or outside. Selection of different reflector types- from narrow beam reflectors to symmetrical asymmetrical reflectors. All of them with a high degree of protection IP65.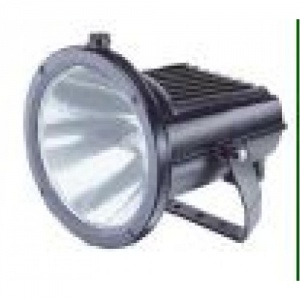 A compact, narrow distribution floodlight, designed for highlighting
architectural features. Typical applications include church spires, statues,
towers, and signs. Uses 150W SON-T or 150W CDM-T lamp.

Die-cast aluminium construction finished textured black

Precise optical system for accurate aiming

High intensity beam
Integrated control gear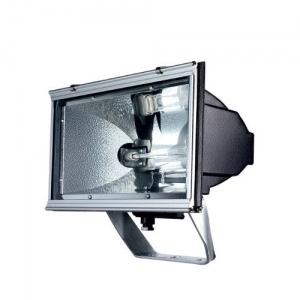 An enclosed floodlight for tungsten halogen and linear high pressure sodium/MBI lamps.

Applications include
portable lighting towers, facades, car parks and security lighting.

Security, mobile tower lighting and construction site lighting

Axially symmetrical light distribution

Strong die‐cast aluminium body finished full polyester powder black

Hinged clear toughened/safety glass cover

Galvanised steel mounting cradle
ZERO upward light pollution

High elevation peak beam angle for outstanding area coverage relative
to mounting height

High beam efficiency with low glare

Corrosion-resistant and fire-retardant GRP moulded body – light grey
finish

Clear toughened/safety glass cover

Aluminium heat sink ensures cool running of control gear for optimum
life in high ambient temperatures

Pole top or wall mounted versions

Fitted with lamp