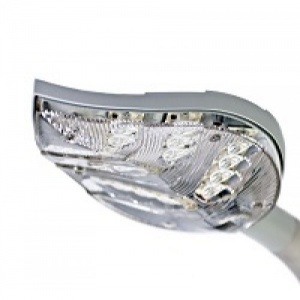 High performance LED area floodlights.

Cast aluminium head unit with polycarbonate cover.

Upward light ratio (ULR) 3%.

Supplied complete with column assembly for fast and efficient installation.

Wall mounted versions available.

Optional retrofit fit kits available for fitting to existing steel columns.

Applications: car parks, walkways, hospitals and other public areas.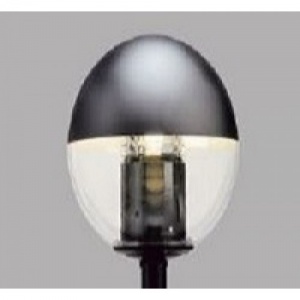 Globe is an IP65 pole top luminaire with impact resistant polycarbonate

bowl.

Bowl cap is finished in black.

Wall mounting kit or 4 and 5m poles with

60mm spigot adapter available.

Globe has pre-wired integral control gear,

suitable for either 70W SON or 70W MBI-UVS lamps (supplied separately).

The stylish appearance and vandal resistance make the Globe ideal for

car park lighting where a more architectural approach is required, such as

shopping centres, supermarkets, business parks and leisure centres.

Clear impact resistant polycarbonate bowl black finish bowl cap

Integral control gear

Internal glare-reducing louvre

Suitable for 60mm diameter pole top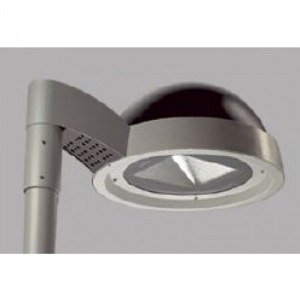 Our range of pole top luminaires for outdoor architectural applications to provide roadway or areadistribution for road and general open area lighting.

The domed aluminium top is available in graphite as standard with optional silver finish.

A comprehensive range of mounting options are available for wall, pole or outreach arms.

Lamp options from 57W TC‐T fluorescent to 250W SON/MBI.

ZERO upward light pollution.

Flat toughened/safety glass or dished UV stabilised polycarbonate coversCorrosion‐resistant GRP body ring.

Choice of high efficiency reflectors for area or roadway light distribution Integral control gear Pole top, wall mount and outreach arm accessories
A robust prismatic luminaire designed for amenity use and can be
ceiling, wall or pole mounted and semi-recessed. Applications include indoor or
outdoor use in subways, precincts, building entrances, courtyards, parking
areas, stairwells and passageways. Optional photocell control for pole or wall
mounted versions available. Can be supplied complete with SON or MBI lamp.Die-cast LM6M aluminium body, finished full polyester powder textured
black
Prismatic polycarbonate or acrylic lens
Ceiling, wall, pole or semi-recessed mounting
BSI kite-marked and ENEC approved versions
Fitted with lamp
A vandal resistant luminaire suitable for indoor or outdoor use in security areas, precincts, subways, passages or

corridors. Photocell controlled versions and maintained emergency versions are available. Supplied complete with 2D

compact fluorescent lamps.

Strong pressure die‐cast LM24 aluminium body. Textured black, full polyester powder finish as standard

White option finish

Hinged clear prismatic, flame‐retardant polycarbonate cover

Tamper‐resistant cover screws as standard

Optional photocell control

Bezel trim for semi‐recessed mounting

Complies with M.O.D. JSP482 Chapter 8 Document for 'Category C' areas

Fitted with 3500K lamp

IP 65